---
In Liberia, a United Methodist primary health-care clinic provides a life-saving diagnosis and medication that other health facilities missed.
By Tatenda Mujeni
February 16, 2021 | ATLANTA
All hope was lost for Douboma Wieh and her husband as they returned to their Planpa Town village in Liberia. The 46-year-old mother and grandmother had visited four clinics before traveling to the city as a last resort, seeking treatment for a mysterious month-long illness.
Douboma recounts: "At the hospital, the staff said I had coronavirus and no medicine was available. I was getting worse every day, so my husband carried me back to our village to die, since we were out of money."
Douboma was stigmatized because of her suspected coronavirus diagnosis while she and her family waited for her imminent death. After Douboma lost consciousness, her family and some young men from the village carried her in a hammock on a four-hour journey to the United Methodist clinic in John Dean Town. The health-care workers there did not turn her away.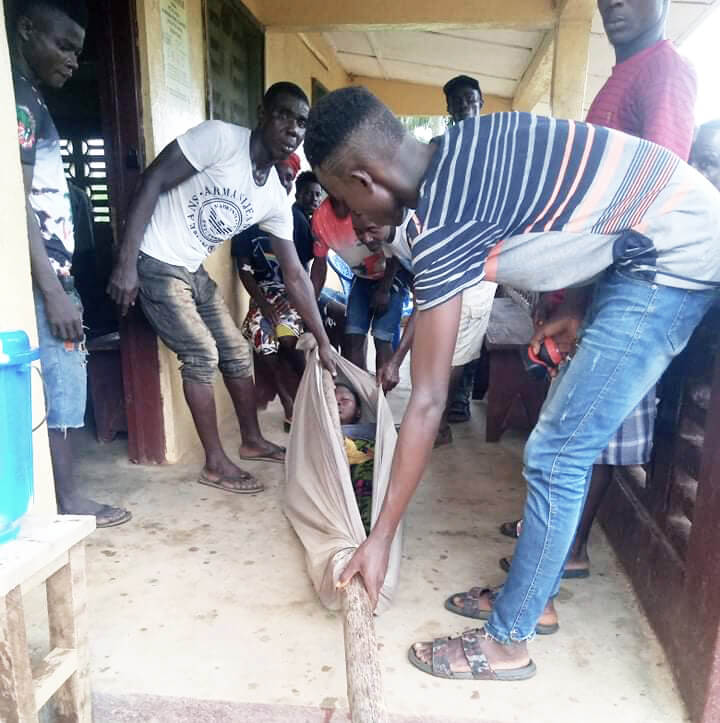 Following proper infection prevention protocol, they assessed and retested her. It turns out, Douboma did not have COVID-19; she had malaria. They started her on antimalaria medicine intravenously.
The health-care workers at John Dean Town met Douboma at her point of need. This facility in Liberia is one of more than 100 United Methodist primary health care (PHC) facilities serving communities throughout Africa. Primary health-care centers are the cornerstone of health service delivery globally, with PHCs serving as the first point of health care for an estimated 80% of the population. Often located in rural communities, PHCs provide essential services, such as prevention from infectious diseases, prenatal care, immunizations for mothers and their newborn babies, as well as ongoing disease diagnosis and treatment for the entire community.
Steady, consistent work equips clinics for better health care
Ensuring that United Methodist facilities throughout Africa can provide essential services, such as the lifesaving malaria diagnosis and treatment that Douboma received, is one of the goals of the Health Systems Strengthening program of Global Ministries. Over the last decade, through the United Methodist Committee on Relief and, in the last quadrennium, through Global Health, Global Ministries has invested the gifts of United Methodist donors to build better health services, better-equipped facilities and networks of dedicated health workers who care about raising health standards in their communities.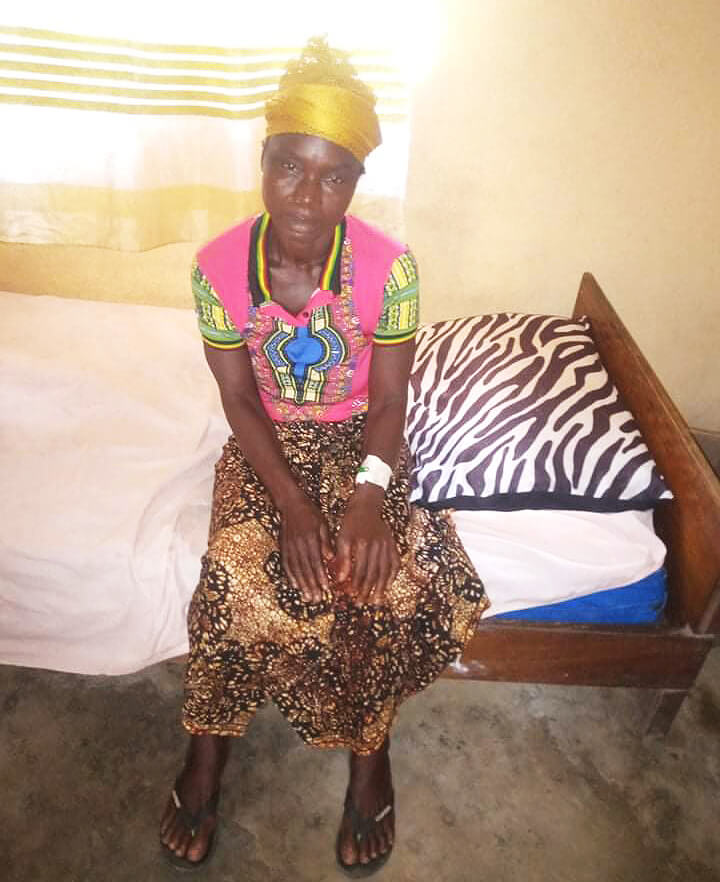 These goals are reached through partnership with the regional United Methodist health boards that coordinate health care on behalf of the United Methodist conferences they serve.
A major goal of the Health Systems Strengthening program is to provide facilities with trained health-care workers who are equipped to work safely and effectively. In the era of COVID-19, this means training in infection prevention and control as well as providing personal protective equipment for patients and health facility staff.
Another goal is to outfit facilities with essential medications and other medical supplies. Stocking facilities makes lifesaving treatment and prophylaxis from diseases readily available at United Methodist health facilities at little or no cost to the patients.
When asked about the effect medications and supplies have on the community surrounding the 16 HSS-supported facilities in Nigeria, the Health Board Coordinator, Dr. Ogbu, stated: "Availability of essential drugs at the rural health facilities helps to change people's attitudes toward their health behavior. Once they are aware that there are drugs at the facility, they present earlier, before complication sets in."
Working on adequate infrastructure
Adequate health infrastructure is vital to successful health service delivery. The HSS program rehabilitates United Methodist facilities like John Dean Town Clinic so they meet the minimum standards for care as defined by the World Health Organization (WHO). These core standards include a safe and stable building, a reliable power supply, a clean water source and access to functional toilets and latrines.
With ongoing support to primary health-care facilities throughout Africa, Global Ministries' Health Systems Strengthening program provides hope for patients like Douboma who nearly lost her life.
"Thank God for the Methodist people," Douboma responded. After just two days of treatment, she was feeling more like herself. "Thanks for the good, good medicine they can bring every time. Thank God for all the people who send this good medicine and for the good doctors for poor people. Yes!"
Tatenda Mujeni coordinates Imagine No Malaria and shares oversight of the Health Systems Strengthening program as a program manager with the Global Health unit, General Board of Global Ministries.